Recipes with Galetes Trias
Do you know different ways to eat our biscuits? Get to know our sweet and salty pairings.
Share your moments  and the recipes with the hashtag #momentstrias in our Social Media.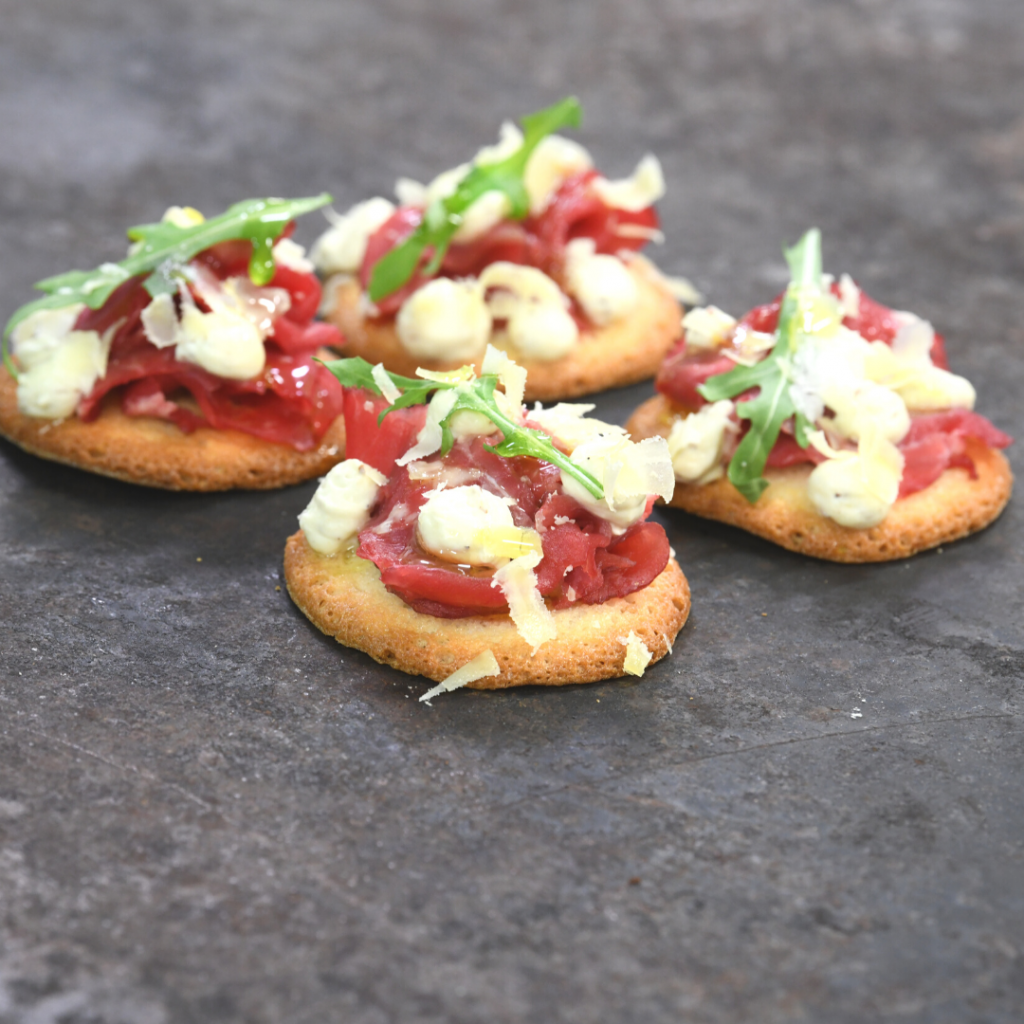 Our fantastic Teula biscuits combined with beef carpaccio, mustard foam, comté  cheese and arugula.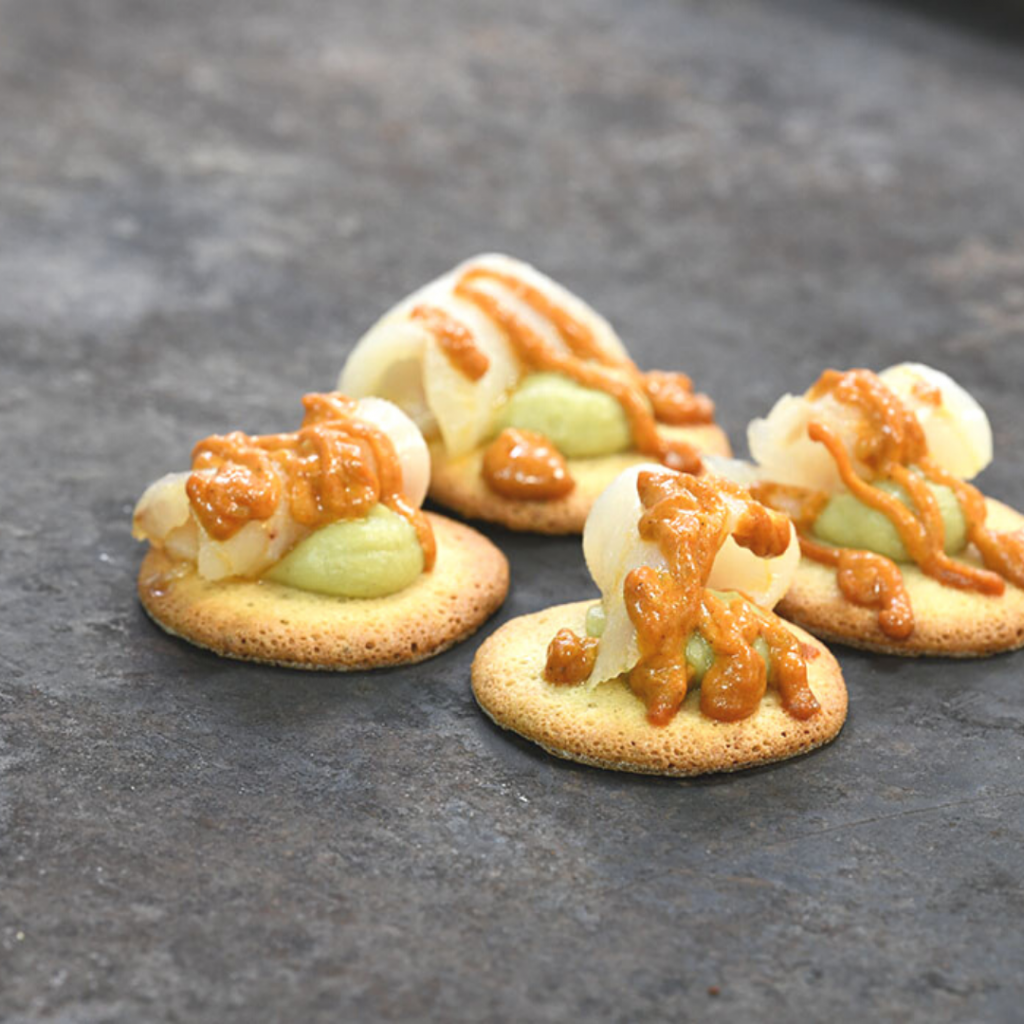 Create this appetizer with Teula de Ratafia combined with a cream of "calçots", smoked cod and romesc.