PREPARATION: 30MIN / TIME: 20MIN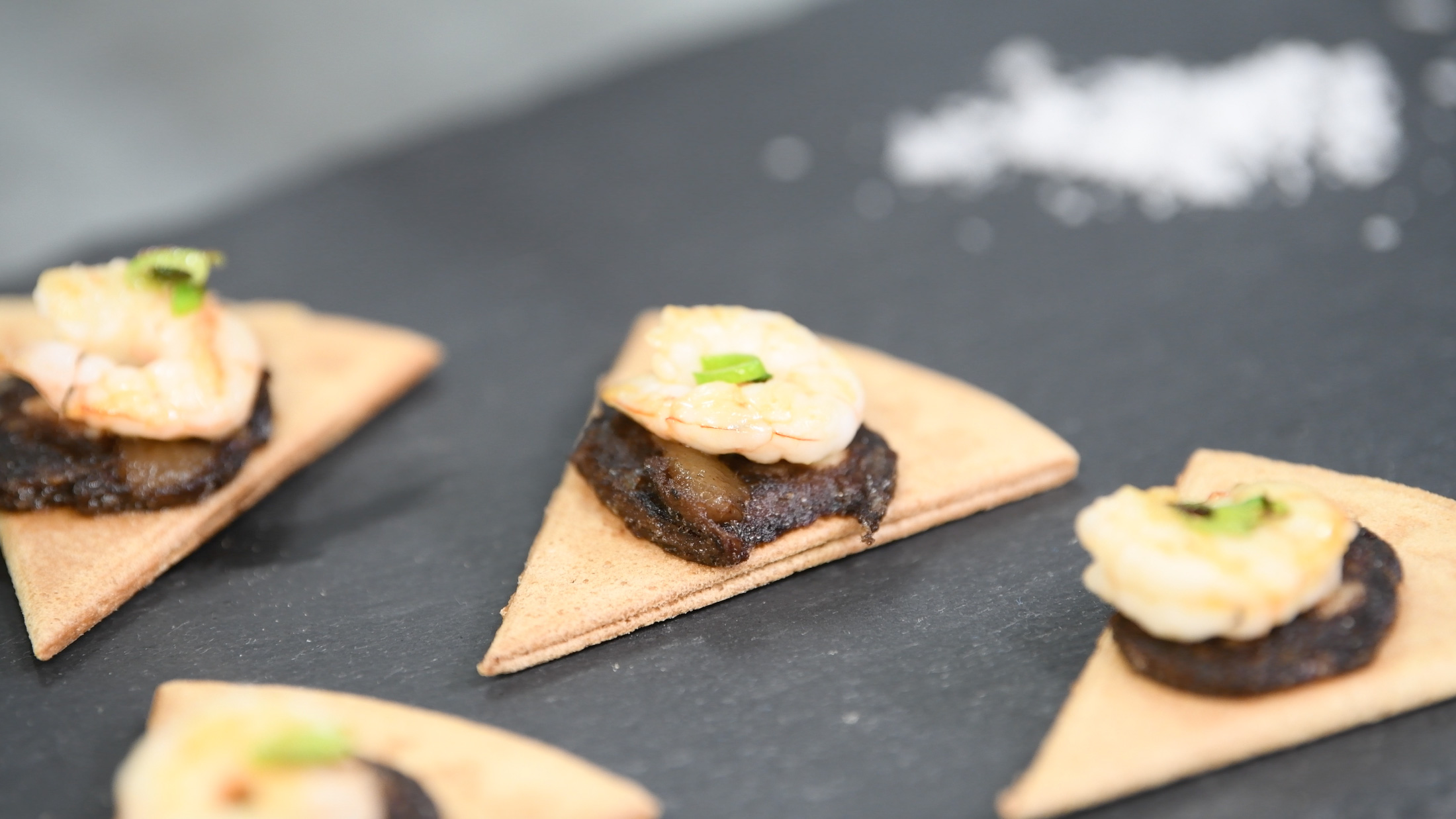 Ingredients:
1 packet of ventalls chocolate-cúrcuma, Trias biscuits
12 units of  de fresh peeled prawns
200ml of fumet
150gr of black sausage
1/2 tender onion
Green leaves
Olive oil
Salt flakes
Preparation:
To make the sausage and prawn puree, cut the onion into small cubes and fry it in a pan with olive oil, then add 50g of black sausage and wet it with 200ml of stock, start the boil and grind, then put it in a sleeve.
Turn on the grill and once hot, mark the prawns, salt and pepper and the slices of black sausages.
Place the puree, marked black sausage and the prawns on top of the Ventalls.
SERVE IT HOT, the EXOTIC contrast of the spicy cúrcuma with the prawn is a DELIGHT FOR THE PALATE!
Bon Appétit!