A journey through history
Do you want to go on a journey and learn the history of Trias, a whole life dedicated to producing delicious natural biscuits?
This museum is a history, evolution and reflection of the Trias family's deep love for their vocation: making biscuits of the very best quality.
From its origin in 1908, the family-run company has generated a collection of objects and documents, a heritage that grew into the TRIAS BISCUITS MUSEUM.
In 1994 it received the "Bonaplata" award for its diffusion and it is laid out in the following areas.
Great grandparents bakers:
This space displays the utensils used in the process of transforming wheat into bread and biscuits, including a winnowing machine, farmhouse kneaders, a wood-fired oven and the most curious bakery machines from S.XX.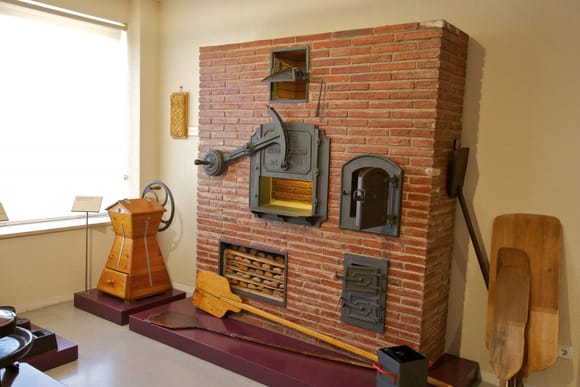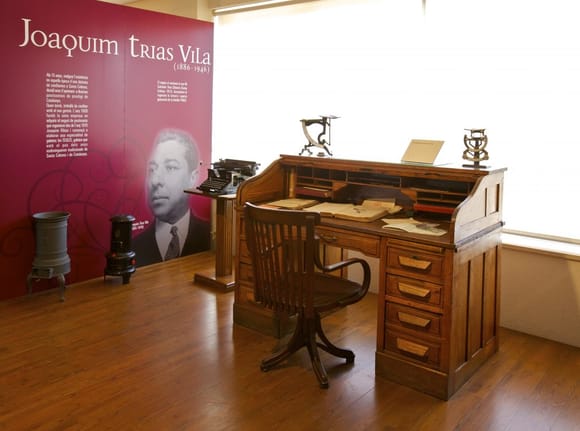 Furniture from the end of S. XIX and an exposition of accounting books from 1908, a recipe book with more than 300 cakes and biscuits, and more documents belonging to grandfather Joaquim Trias.
Research carried out on the documentation left by Joaquim Trias Vila, who founded the company in 1908, has enabled historians to illustrate how the life and functioning of a family-run company in a small town was affected by the Spanish Civil War and the post-war period.
This section displays the machinery and processes involved in manufacturing each of the company`s specialities. The traditional assortment is made of: Teules, Neulets, Pralinets and Crocants.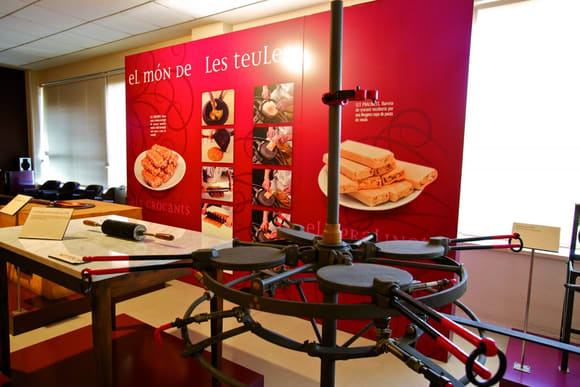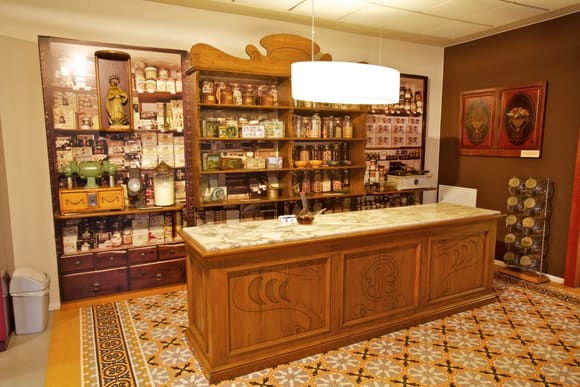 This reproduction of the original 1908 cake shop displays items usually found in similar shops from that period, when grocery products were sold alongside cakes and confectionery.
Exhibition of biscuits tins:
This is a collection of antic biscuits tins, displaying images of great documental interest. Metal tins were used to commercialize the biscuits, but also as a gift or souvenir.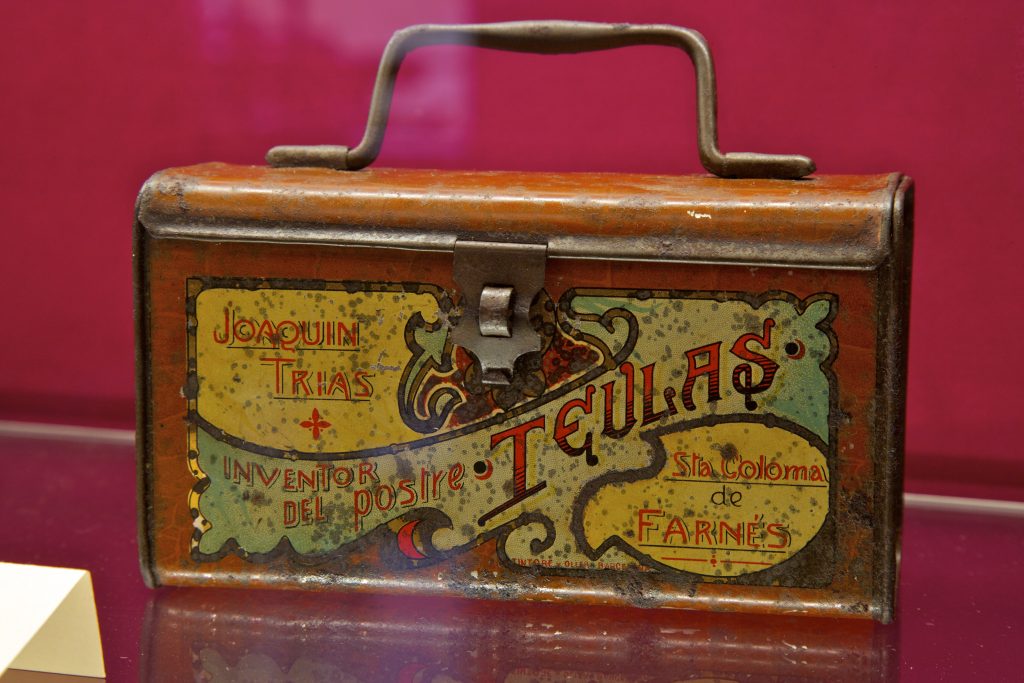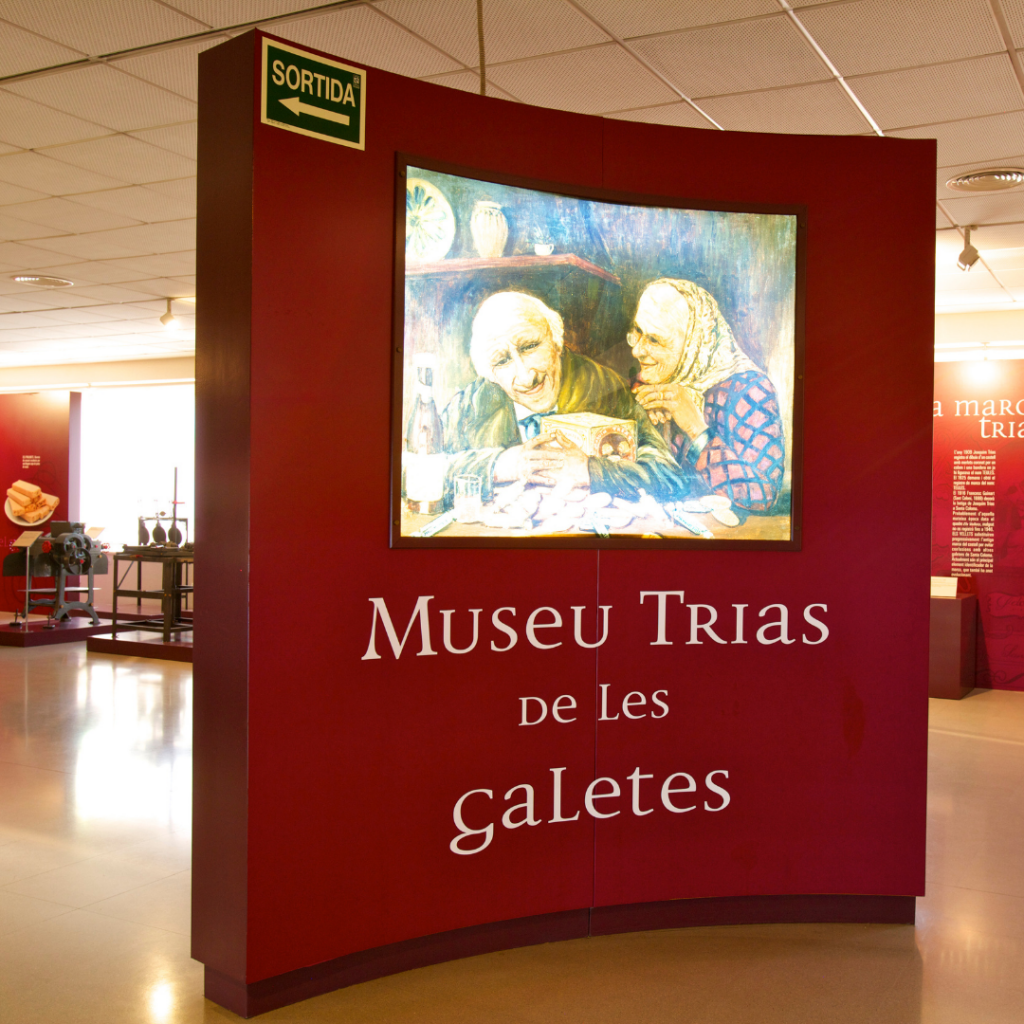 The Trias Museum is open to visitors:
Monday to Friday 9h to 13h and 15h to 19h
Weekend visits by appointment only
(free entrance)
Reservations for groups and schools call 972.84.12.13