PREPARATION: 10MIN / TIME: 10MIN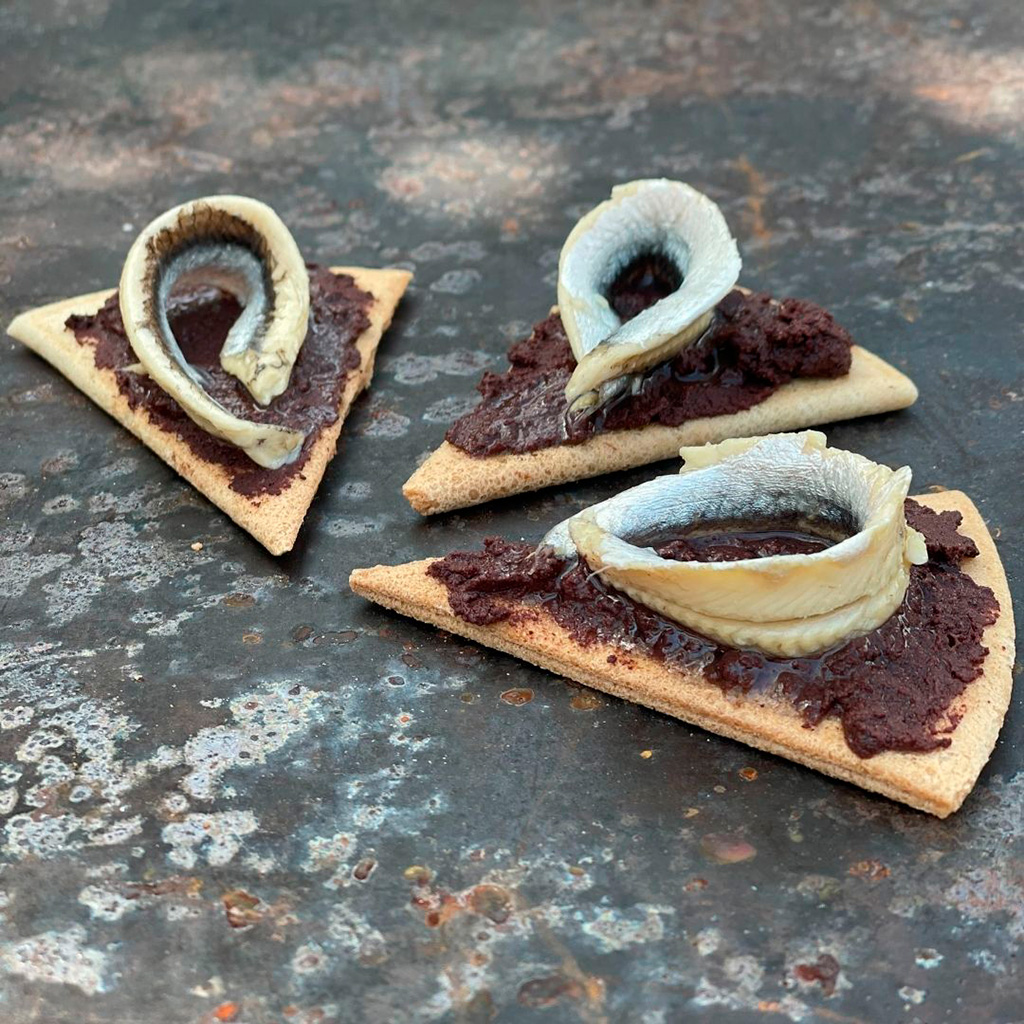 Ingredients:
1 packet of ventalls  Trias
7-8 units of fresh anchovies
1 black olive paste jar
Olive oil
1 botlle of rosé cava
Preparation:
Spread some black olive paste on a Ventall.
Place a fresh anchovies on it.
Add a mixture of olive oil and black olive paste.
Serve saccompaobed with rosé cava
No better way to start a good meal than by combining the fresh taste of rosé cava with fresh anchovies in vinegar, on a Ventall spread with black olive paste.
An ideal pairing that combines black olive paste, fresh anchovies, and olive oil with the sweet contrast of the Ventall.
Bon Appétit!