ECOLOGIC TEULA
 with quail egg, sobrasada and truffle oil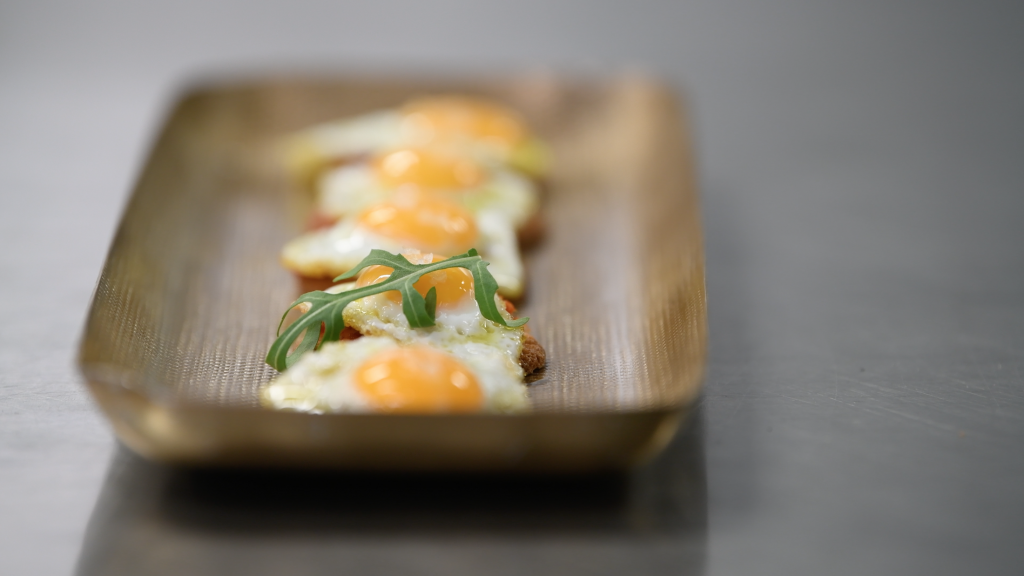 Ingredients:
1 packet of  teules ECO,  Trias biscuits

12 quail eggs

100gr of sobrasada 

Truffle oil

Salt crystals
PREPARATION: 10MIN
TIME: 10MIN
Preparation:
Scatter the top of the quail eggs with the help of a small knife.

Grease the cookies with the sobrasada.

Open the griddle and add a little olive oil. Once hot, place the eggs carefully. Let them brown a little but let the yolk be raw

Using a spatula, place the eggs on top of the greased cookies.
Finish by placing a few flakes of salt and truffle oil on top of each egg.
ENJOY IT!
Bon appétit!